Latest News and Show Results
---
on Sunday the 19th Nov 2023 we headed off to Goldens on the Grass,
hosted by the Golden Retriever Club of QLD. Hundreds of Goldens all in one place = bliss.
Mara was a star and was shown on chanel 10 during an interview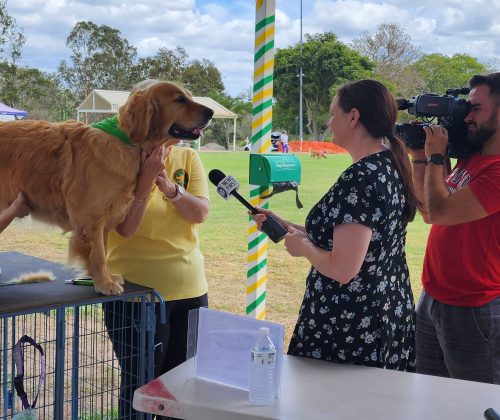 ---
Another weekend another show cluster. We had a lovely weekend up at Maryborough for their Championship Show Weekend
Asher picked up a lovely Best Neuter in Show and all 4 Neuter on Group 3 awards.
Anne picked up 4 BOB and 2 Minor in Group 3
Sonnet who is visiting us from @alubyc.goldens bicked up a lovely Best of Breed, 2 Runner Up Best of Breeds, and and a lovely Intermediate in Group 3.
---
Oct 2023 saw us travel to Melbourne for the Fields of Gold National Show.
Asher had a very successful show winning Neuter Dog CC and followed up with Runner Up Neuter in Show.
---
2023 is shaping up to be an amazing year for us in the show ring. We have had a lot of fabulous success already.
---
We have had a ripper of a year in 2022. We have been out and about successfully competing with our show team.  Just a few highlights below.
---
---
---
---
---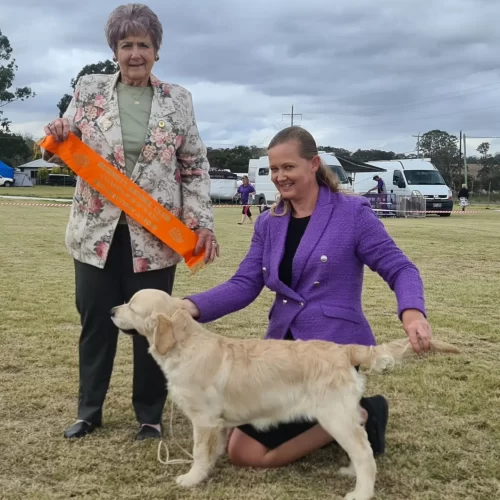 ---
2022 Go For Gold Golden Retriever Nationals
We attended our first national event in 2022. And had a fabulous time.
---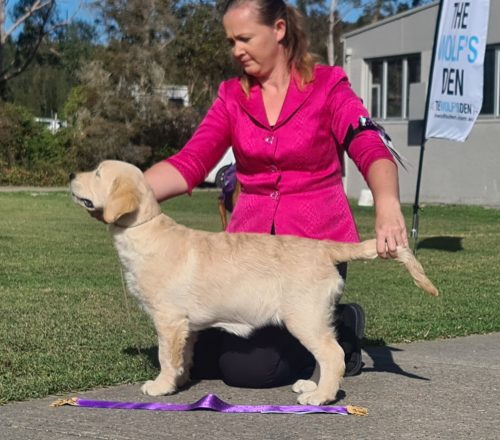 ---
---
---
19/6/22: Our Puppies are almost ready for new homes. Today we snuck in a little photo shoot with our amazing friend Katie of Whinny & Woof Pet Photography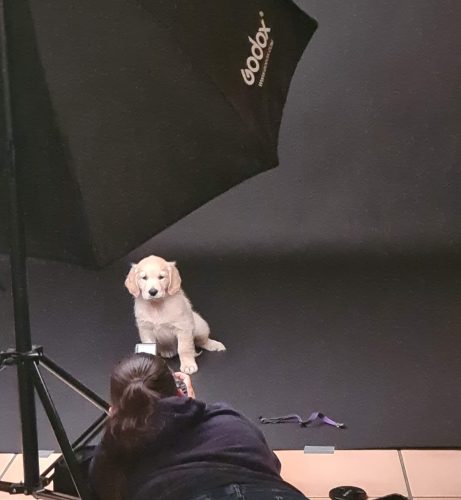 ---
15.06.22 Puppy evaluation day. We have made the decision on who is staying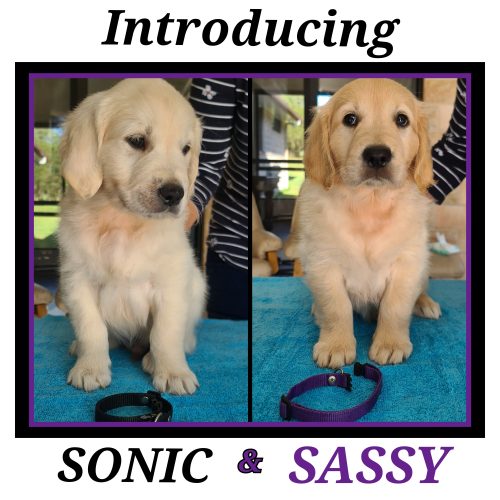 ---
24.05.22 ~ Our Puppies are growing fast. 4 weeks old. We are very excited with how they are looking.